Diet Details For Renal Parenchymal Disease
2015-09-09 11:01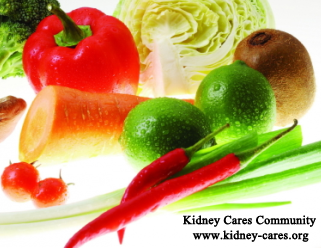 Renal parenchyma is the functional tissue of kidney that consists of nephrons. These tissues are very important tissues for the organ for the proper functioning of kidney. Nowadays more and more people are suffering from renal parenchymal disease, when kidney cells are damaged due to unavoidable circumstances. You are asked to follow a healthy diet when you are diagnosed with renal parenchymal disease.
Diet details for renal parenchymal disease include:
1. Protein
Before you start dialysis low-protein diets may be helpful. Usually 1 gram of protein per kilogram of body weight per day is OK. Once you start dialysis, you may need to eat more protein. A high protein diet with fish, poultry, pork or eggs are recommended.
2. Calcium and phosphorus
Renal parenchymal disease patients should check the minerals calcium and phosphorus often. Phosphorus level is easy to get high and calcium level is usually low. You may need to limit dairy foods because they contain large amounts of phosphorus such as milk, yogurt and cheese. You may need to take calcium supplements to prevent bone disease and vitamin D to control the balance of calcium and phosphorus in your body.
3. Fluids
In the early stage of kidney disease, you have no need to limit the fluid you drink. But, as your condition gets worse, you will need to watch the amount of fluid you take in.
4. Salt or sodium
Reducing sodium in your diet helps control high blood pressure. Also it helps prevent you from thirsty and prevents your body from holding onto extra fluid.
5. Potassium
When your kidneys no longer function well, too much potassium will build up. Dangerous heart rhythms can be caused, which can lead to death. Limit or avoid oranges, orange juice, kiwis, bananas, honeydew and dried fruit, potatoes, tomatoes, avocado, etc.
6. Iron
People with renal parenchymal disease also have anemia and usually need extra iron. Many foods contain kidney beans, liver, beef, pork, chicken and lima.
Additionally, the most important thing patients should do is to repair injured kidneys and improve kidney function. As for this point, Micro-Chinese Medicine Osmotherapy is recommended. The active ingredients can come to kidney lesion directly. In this way, kidney function can be improved effectively and patients can live a high quality life.