Does Black Tea Affect Kidneys
2015-05-15 02:45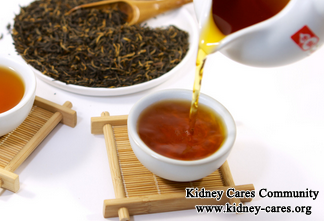 Does black tea affect the kidneys? Black tea has warming and nourishing properties that support our natural body energetics. However, when people are diagnosed with kidney problem, can they still consume black tea?
Actually there is no exact answer. Whether you can drink black tea depends on your medical conditions. In some cases, drinking black tea is beneficial for your body health. While, in some cases, it is bad for you to drink black tea.
Disadvantages of drinking black tea
Kidneys are responsible for filtering your blood and producing urine, and they play a role in regulating blood pressure. Caffeine can interfere with these processes. Black tea contains caffeine. Caffeine can increase blood pressure which may cause further damage on kidneys.
In addition, drinking black tea can increase your risk of developing kidney stones. Tea contains a compound called oxalate, a chemical involved in the formation of kidney stones.
Advantages of drinking black tea
Black tea is good for cardiovascular health. Black tea is abundant in antioxidants such as flavonoids which is proven to prevent the oxidation of LDL cholesterol, preventing damage in both the bloodstream and at artery walls, and lowering the risk of heart disease. Heart disease is a major cause of death in kidney disease so it is very important to lower the risk of heart disease.
Kidney disease patients usually have no energy. In order to alleviate this condition, patients can drink black tea moderately. Moderate caffeine can increase energy.
From the above, we can see black tea can be good and bad for renal disease patients. Black tea can affect the kidneys if you drink it improperly. To be safe, you had better consult your doctor with your detailed condition to know whether you can drink black tea or not.