What Diet Should Kidney Disease Patients Avoid
2015-04-14 02:33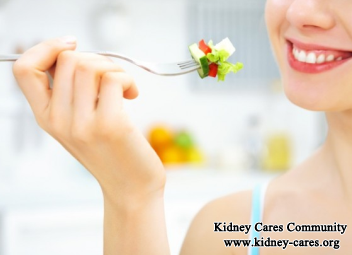 Nowadays more and more people suffer from chronic kidney disease (CKD) and we should pay attention to it. If kidney disease patients are still following an improper diet, it will speed up the deterioration of kidney function. In this condition, nitrogen metabolites cannot be discharged out of the body and accumulate in the body, leading to uremia so as to cause digestive system problems and cardiovascular disease symptoms. Well, what diet should kidney disease patients avoid in daily life?
1. Much salt intake leads to high blood pressure.
Generally 95% salt is discharged by the kidneys. Sodium in salt will block the excretion of body fluid. Much salt intake will lead to high blood pressure directly and at the same time burden your kidneys. Salt intake per day should be limited to 6grams.
2. Excessive protein intake
Many kidney disease patients have massive proteinuria and much protein leak from their body so they usually intake high protein foods to correct hypoproteinemia. Hypoproteinemia cannot be treated by high protein foods. On the contrary, high protein intake will put more burden on kidneys. Kidney disease patients should consume some high quality protein foods such as milk, lean meat, fish and eggs.
3. Alcohol induces hyperuricemia.
Beer contains high levels of purine. If you drink beer excessively, it will elevate your uric acid level in blood. Uric acid crystal is easy to deposit in kidneys and block the kidney tubules. Therefore, you should take regular physical examination. Once your reports show there is high uric acid level in your blood, you should avoid beer and other high purine foods.
4. Improper vegetables and fruits will lead to hyperkelamia.
Hyperkelamia is usually associated with kidney disease. Some vegetables and fruits often have function of lowering high blood pressure but they usually contain high potassium like bananas, cabbage and oranges. After eating these fruits, they will worsen hyperkelamia and lead to arrhythmia or cardiac arrest. Therefore, kidney disease patients should choose proper vegetables and fruits.
The above are some dietary tips for kidney disease patients. We hope they are helpful for you. If you have any question, just feel free to consult our online doctor or leave a message below. We will reply you as soon as possible.