5 Foods Reduce The Risk Of Chronic Kidney Disease
2015-04-09 08:03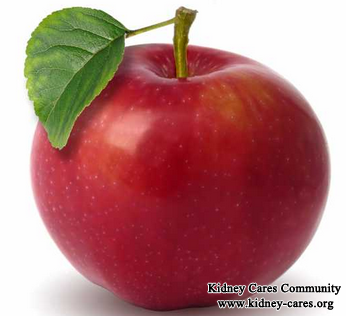 Most of us know that eating a balanced diet is important for good health. Now scientists have pinpointed certain foods as super foods which can reduce the risk of chronic kidney disease (CKD). Well, let's see what foods are they.
Garlic
Fresh garlic has strong anti-inflammatory property and it also can reduce cholesterol. Garlic is one food for protecting your kidneys. Besides, regularly eating garlic is able to prevent cancer.
Kale
Broccoli cauliflower is rich in dietary fiber, vitamin C, vitamin K and other nutrients for protecting kidneys. Besides, these vegetables are low in potassium and high in iron.βcarotene and calcium is abundant in kale. Kale has good curative effect for protecting kidneys.
Egg white
Many vitamins and trace elements your body needs are in egg white, which is helpful for improving your overall health. Egg white is rich in protein and iron but low in phosphorus and potassium to make kidneys in optimum condition.
Olive oil
The study found that people who use olive oil have a lower risk for heart disease, cancer and kidney disease than those who use butter. Olive contains a lot of antioxidants which can prevent the damage on your body caused by free radicals and reduce arterial inflammation.
Apples
Apples contain a lot of compounds to resist inflammation and it is also low in potassium. Apple is the perfect food to protect kidney.
If you are concerned about the health of your own kidneys or somebody else's, you should add the above foods in your grocery-shopping list. Ask a renal dietitian or our online doctor for help including them in your kidney-friendly meal plan if you have chronic kidney disease. Lifestyle changes can help you reduce the risk of chronic kidney disease. However, if your kidneys have been damaged, you also need to take medical treatment as early as possible. The medical treatment should aim to repair impaired kidneys and improve renal function. Chinese medicine treatment such as Micro-Chinese Medicine Osmotherapy, Foot Bath Therapy, Medicated Bath Therapy and acupuncture can help you achieve the purpose. Any question, please contact our online doctor or leave a message to kidneycares@hotmail.com. We will help you in detail.