Food Diet To Help Lower High Potassium Levels
2015-03-06 03:24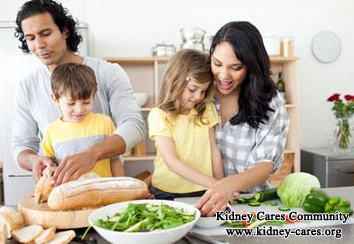 Kidney disease patients are easy to have high potassium levels because injured kidneys can not excrete excessive potassium from the body. Elevated potassium level is a matter of concern and immediate medical attention needs to be sought. However, there is a diet menu helps lower elevated potassium level.
1. limit foods with rich source of potassium
High potassium foods include bananas, potatoes, peas, lima, papaya, yams and avocadoes, etc.
2. eat low potassium foods
Eat fruits and vegetables with low potassium such as cucumbers, cauliflower, berries, lettuce, lemon, peaches, canned foods, etc. These foods are low in potassium. Soy milk and tofu is also helpful, as it is low in potassium.
3. certain herbs
Certain herbs such as dandelion, horsetail, alfalfa has to be avoided as they are known to prevent lowering of potassium in the body.
4. restrict tea, coffee, and colas
Cut the intake of tea, coffee and colas. Stop drinking alcohol. This will contribute to lowering potassium in the body.
5. consume relatively more calcium intake
Many studies have shown that calcium interferes with the natural absorption of potassium. Increase the intake of calcium rich foods like Milk, dairy products, yogurt and cheese. Include them in your diet can help control the potassium levels in the blood.
6. grains
Rice, noodles and pasta can be healthy for those needing to consume a low potassium diet. Choose refined grain foods over whole grain foods which are higher in potassium.
Aside from diet, the most important thing for elevated potassium is to repair damaged kidneys and improve kidney function. We recommend Micro-Chinese Medicine Osmotherapy for kidney disease patients. The effective ingredients can come to the damaged kidneys directly through the osmosis device. The medicines have functions of dilating blood vessels, preventing inflammation and coagulation, degrading extracellular matrix and providing nutrients for damaged kidneys. Gradually impaired kidneys can be repaired to some extent and renal function can be enhanced greatly. In this condition, excessive potassium can be discharged by kidneys. Thus, high potassium level can be lowered to a certain degree.