What Do Kidney Disease Patients With Anemia Eat
2015-03-01 01:52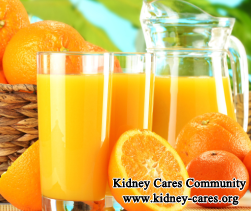 Almost all kidney disease patients have anemia. This sounds exaggerated but it is true. Why it is fairly common for kidney disease patients to experience anemia. How to treat anemia?
1. Why kidney disease patients have anemia?
Damaged kidneys will affect the secretion of erythropoietin and this is the main reason of renal anemia. Besides, some toxic substances in blood will also affect the production and metabolism of red blood cells. Therefore, anemia becomes the most common complication in kidney disease patients.
From that, we can see to treat renal anemia should focus on kidneys and blood.
The anemia will in turn lead to renal ischemia and hypoxia so as to worsen kidney disease. Also other body organs may be damaged, especially heart. People may be in danger of life.
2. What to eat if kidney disease patients have anemia?
Kidney disease patients should follow a diet which supplies enough hematopoietic elements and provides high quality protein and rich iron. High quality protein foods include lean meat, fish, eggs and milk. Rich iron foods include pig liver, pig heart, lean meat, dairy products, celery, oranges, pumpkin seeds, Chinese-date, grapefruit and Ficus carica L.
Gastric acid deficiency patients should consume acidic foods properly like rich vitamin C foods to increase gastric acid. Gastric acid can change inorganic iron into organic iron.
The diet for uremia anemia is different from common diet:
Limit protein intake so as to decrease the amount of nonprotein nitrogen in blood and lighten the burden on kidneys. Adults should consume 20-30g protein per day.
Control sodium intake. With severe edema, salt should be avoided. If edema is not obvious, you can follow a low salt diet.
Eat relatively more fruits, vegetables, and sugar juice to guarantee nutritional requirement. People with less urine output should not eat more high potassium foods.
Avoid liquor, greasy and spicy foods.
Of course, we should analyze the diet in specific case. If there are anemia patients around you, you can email their specific conditions to kidneycares@hotmail.com and we will make a specific diet plan.