What Is The Diet Limitation For Kidney Disease Patients
2015-01-20 16:25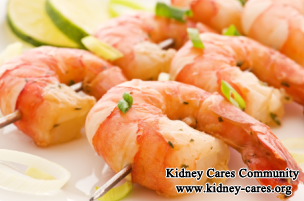 As we all know, kidney is just like filter and absorption net of our body. What you eat and drink will flow through kidneys. When kidneys are damaged, if much work is put on the kidneys, it will harm other organs. Therefore, once you are diagnosed with kidney disease, you should have a limitation on your diet. Well, what is the diet principle for kidney disease patients?
Diet restriction for kidney disease patients
1. had better not eat bean products
2. patients can eat some fruits with higher water content. But watermelon, persimmon and bananas and other high potassium fruits should not be eaten.
3. do not eat peppers. Pepper has no great influence on body health. However, in terms of Chinese medicine, peppers have antidote ability.
4. do not drink alcohol. Alcohol can stimulate various body organs, especially for kidney disease patients.
5. avoid cold foods. Cold foods are possible to damage spleen and stomach, which is not beneficial for the recovery of the illness. This is because nutrients and medications will be absorbed and digested by spleen and stomach. Therefore, cold foods will influence the therapeutic effects and recovery of patients' physical conditions.
6. avoid greasy foods. Greasy foods will block the normal flow of qi and blood. This worsens medical conditions and affects the recovery of the disease. In addition, greasy foods can also be the reasons of many diseases like high blood pressure, diabetes and coronary heart disease.
7. keep far away from sea foods. Researches have proven that sea foods, especially crabs and shrimps, belong to foreign protein. As for human beings, sea foods are the origin of allergy, which can lead to allergic diseases. Kidney disease belongs to autoimmune disease and it can be induced or worsened by the stimulation of allergy.
Apart from diet treatment, kidney disease patients also need to take medical treatment to repair injured kidneys and improve renal function. If you want to learn more information about kidney disease, you can leave a message to kidneycares@hotmail.com or contact our online doctor directly.
Our Treatment Effect
High creatinine level is dangerous to a kidney patient
Move the mouse to enlarge the picture
If you also want to reduce your high creatinine level, please look at this patient's report. When he was just hospitalized in our hospital on Dec 11, 2018,
His creatinine:1028umol/L,
urea: 39.7mmol/L
UA : 513umol/L
After a period of our treatment,
his creatinine:331umol/L, urea:16.1mmol/L
UA :325umol/L on Jan 5, 2019.
His condition was getting better and better. You can also get better.
For a CKD patient, you can choose Chinese medicine treatments to control your condition. your creatinine level can be reduced radically, symptoms can be alleviated and more importantly, your renal function will be improved. In this way, you can stay away from end stage kidney disease and avoid dialysis.