What to Eat and Not to Eat when You Have Proteinuria
2015-01-19 11:39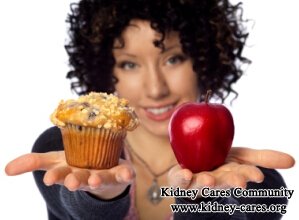 Because of the filtration function of glomerular filtration membrane and the reabsorption function of renal tubules, few protein can be discharged out of the body. When you have kidney disease, the damaged kidneys usually can not retain protein in body, leading to proteinuria. Besides medication treatment, you should pay attention to the diet. What to eat and not to eat when you have proteinuria?
You should not eat a lot of protein.
Too much protein intake produces many waste products so as to raise your glomerular filtration rate to remove them from the blood. Overwork speeds up kidney failure and worsens proteinuria. Therefore, you should avoid too much protein intake.
You should eat high quality protein.
Protein is an important component of body and our body needs protein to maintain its normal function. High quality protein contains the essential amino acids your body need and it produces less waste products, so you can eat moderate high quality protein. How much high quality protein you can eat depends on your medical condition. Egg white, lean meat, fish and poultry without skin are all high quality protein.
You should not eat food high in salt.
When your kidney function declines, too much salt intake worsens your swelling and raises your blood pressure. High blood pressure is life-threatening for kidney patients. Pickles, canned foods and bacon are all rich in salt.
You should eat fresh vegetable and fruits.
Fresh vegetables and fruits are great source of vitamins. Vitamins can neutralize the free radicals in the body and boost immune system so as to help you fight against the diseases like infections and cold. Fresh vegetables and fruits are also rich in dietary fiber and various minerals, which are good for health.
What to eat and not to eat when you have proteinuria? If you leave your basic medical condition information below, our doctor can help you make a personalized diet plan and treatment plan.