Top 7 Vegetables For Kidney Disease Patients
2015-01-13 02:05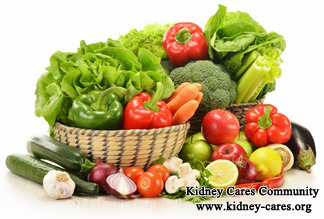 Diet is an important part of living well with kidney disease. Kidney disease patients usually have a strict diet requirement. Here we will provide top 7 vegetables for renal disease patients.
1. white gourd
White gourd has function of activating your kidneys. In summer, nutrition will be discharged with more sweat. In such circumstance, physical exertion is excessive so people are easy to be tired. However, if fluid in the body flows through kidneys and then is excreted by urine, necessary nutrients your body need will not be removed. This is also the reason why people should eat more white gourd in summer. White gourd has functions of diuresis and activating kidneys. This helps relieve edema and other symptoms.
2. asparagus lettuce
Asparagus lettuce is rich in sugar, carotene, vitamin B, vitamin C, vitamin E, calcium, phosphorus, iron and other minerals. Eating more asparagus can improve the expansion of blood vessels and promote diuresis.
3. green A sparagus
It is studied that aparagus is effective for kidney stones. Patients with urinary calculus can eat green A sparagus.
4. shepherd's purse
Shepherd's purse contains more protein, sugar and vitamin, so it is better for patients with chronic nephritis, hematuria and proteinuria.
5. tremella
Tremella is a medical vegetable. It contains tremella polysaccharide that can improve kidney function. Therefore, as for chronic nephritis and weak patients, tremella can be eaten regularly.
6. cucumber
Swelling is a common symptom in kidney disease. Cucumber can increase more urine output to drain excess fluid from the body, thus eliminating edema.
7. celery
Celery is also one natural way to eliminate edema. Because celery acts as a diuretic, increasing excess fluid excreted in urine so as to achieve the effect of eliminating edema. Therefore, swelling patients can eat celery.
If you want to get your own diet plan, please send your medical reports to kidneycares@hotmail.com. We will make a diet plan for you according to your own medical conditions.