Should Kidney Disease Patients Increase Calories Intake
2015-01-10 01:37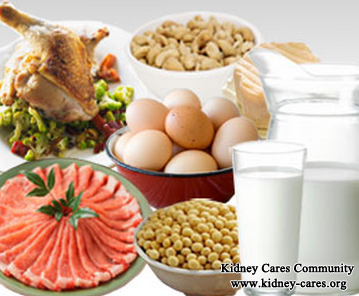 Should kidney disease patients increase calories in their diet? When you have kidney disease, you need to make changes in your diet. Sometimes these changes may make it more difficult for you to get enough calories to have enough energy each day. With insufficient calories, you will feel weak and lose weight. You should increase calories so that you can stay healthy.
1. Why kidney disease patients should increase calories in their diet?
Kidney disease patients may need to eat more and get more calories for the following reasons:
Kidney disease diet limits foods from some food groups. Patients may consume fewer calories because they have to avoid these foods.
They may not feel like eating your usual meals. This gradually causes weight loss.
They may be underweight or have lost weight recently because of kidney disease.
2. How to add calories to a restricted diet?
You can get relatively high-calories from the following food:
Instead of milk, use half-and-half, whipping cream, or non-dairy creamer on cereal or in soups, desserts and sauces.
Eat desserts with low potassium, sodium, and/or phosphorus. The foods include croissants, sweet rolls, plain wafer cookies, crisped rice treats, cobbler or pie made with low potassium fruits, and puddings made with non-dairy creamer, half-and half, or cream.
Solid foods are higher in calories than liquids. You can eat some solid foods before you have drinks.
Always choose low-potassium vegetables
You need to increase your calorie until you are able to reach your normal healthy weight. Your doctor will help you adjust your calories as your weight increases. Or you can leave a message to kidneycares@hotmail.com if you have any doubt or question.