Are Walnuts Good For People On A Renal Diet
2014-12-30 11:12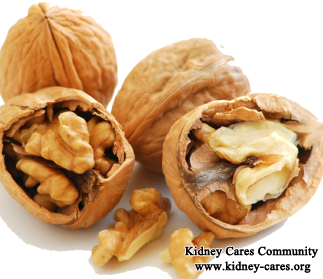 Walnuts are one of the nature's super foods. They are not only delicious but also nutritious. They also contain many other vitamins and minerals that are good for your health. Well, are walnuts good for people on a renal diet?
Generally speaking, walnuts are good for people on a renal diet. The health benefits of walnuts on kidney disease patients are as below:
1. lower blood pressure
High blood pressure is a leading factor of causing kidney disease. That is to say, people with hypertension are at a higher risk of kidney disease. Besides, if high blood pressure does not get controlled, it will cause further kidney damage. High levels of omega-3 fatty acids in walnuts are beneficial to reduce blood pressure.
2. heart-health benefits
Heart disease is a major cause of death in kidney disease. To reduce death rate, walnuts can reduce the risk of heart disease by improving blood vessels elasticity and plaque accumulation. Therefore, kidney disease patients can eat walnuts.
3. diabetes benefits
Just like high blood pressure, diabetes is also a leading cause of kidney disease. A study is proven that 2 ounces of walnuts per day improve blood flow in people with type 2 diabetes. Besides, a diet supplemented with walnuts help type 2 diabetes patients lower their LDL cholesterol by 10%.
4. good digestion
Kidney disease people often experience digestive system. To alleviate this condition, walnuts are good choice. Because walnuts are rich in fiber, they are a great way to keep your digestive system healthy.
All in all, walnuts are good for people on a renal diet. If you want to know more renal diet, you can consult our online or email to kidneycares@hotmail.com.