Is There Any Vitamin Supplement to Stop the Decrease of Kidney Function
2014-10-12 02:21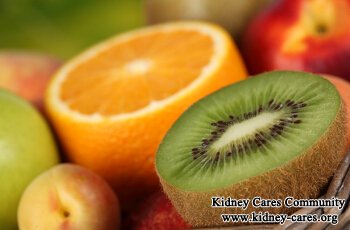 Vitamins are a group of organic substances essential in small quantities to normal metabolism. Vitamin deficiency may affect the normal function of body. Is there any vitamin supplement I can take to stop the decrease of function? Yes, vitamins really play an important role in treating kidney disease. Now let's have a general look.
Vitamin C
Vitamin C can promote the formation of antibodies so as to strengthen immune system. A powerful immune system can help you fight against any disease, including kidney disease. Vitamin C can also stimulate body to absorb iron so as to relieve anemia, a common complication of kidney disease. You can get vitamin C through fruits and vegetables, such as mangoes, kiwifruit, cranberries, tomatoes, lettuce, etc.
Vitamin D
People with chronic kidney disease often have renal bone disease, which is associated with low vitamin D level in the blood. Vitamin D is responsible for building and maintaining strong bones. It also keep the right level of phosphorus in the blood so as to relieve itchy skin.
Vitamin B3
If the decreased kidney function is caused by PKD. Vitamin B3 is very helpful, for it can slow down the growth of cysts. It also aids in digestion, promotes good muscle tone, healthy skin, etc.
Precaution
According to blood blood test, you may have to supplement other vitamins to keep cells strong, regulate metabolism, bind tissues, assist in the formation of hormones, etc. But because some of them are lipid-soluble vitamin, such as vitamin A, vitamin D, vitamin E and vitamin K, too much of such kind of vitamins could become toxic. Therefore, you had better consult your doctor to make sure whether you need to supplement certain vitamins. Do not take vitamin supplement blindly. A balanced diet usually provides enough vitamins.
Is there any vitamin supplement to stop the decrease of kidney function? Now I think you have had a clear mind. If you still have any question, please feel free to contact online doctor or leave a message below.