Is Baking Soda Good For Kidneys
2014-07-16 06:36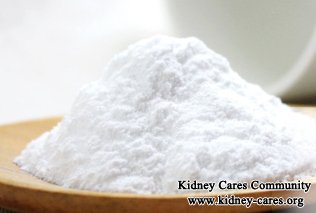 Is baking soda good for kidneys? Yes, in a recent study, renal experts found a link between baking soda and reduced severity of kidney disease. How does baking soda help kidney disease people?
Many patients with kidney disease have low bicarbonate levels. In this condition, they can eat baking soda. Bicarbonate is an electrolyte which helps maintain acid levels in the blood. Bicarbonate levels can get low in the blood of patients with kidney disease. Taking baking soda can raise blood bicarbonate levels.
In addition, sodium bicarbonate in baking soda could prevent kidney disease and renal failure. Progression of chronic kidney disease (CKD), which causes permanent kidney damage, can be blocked by regular consumption of baking soda. What's more important is that regular intake of baking soda by CKD patients could reduce the need for dialysis.
Baking soda is also a remedy for urinary tract infection (UTI). Long term urinary tract infection can lead to further kidney damage. Baking soda can be a remedy for UTI. Drink the remedy once per day.
Itchy skin in kidney disease can be alleviated by baking soda. To ease the itchies, shake some baking soda into your hand and rub it into damp skin after bath or shower.
Precaution: High blood pressure is a common complication of kidney disease. If you are with high blood pressure, do not ingest baking soda remedies before consulting your kidney dietitian.
Diet treatment is one treatment option. Besides, repairing damaged kidneys and improving kidney function is the right solution for kidney disease. As for how to repair injured kidney intrinsic cells and improve kidney function, you can consult our online experts or leave us a message to kidneycares@hotmai.com. We will give you treatment plan according to your personalized medical conditions.