What Natural Foods Are Good for Proteinuria
2014-07-08 08:38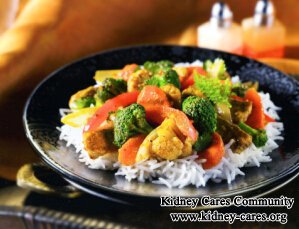 Proteinuria is a common symptom of kidney disease. It is caused by impairment of glomerular glomerular basement membrane. Now more and more people realize that foods play an important role in controlling the symptoms of kidney disease. What natural foods are good for proteinuria?
High quality protein
Proteinuria means part of protein leaks into the urine. As we all know, protein is an essential part of your body. Enzyme, antibody and so on all contain protein. But it does not mean you should supplement a lot of protein. Because when protein is broken down, waste comes into being. Kidney is responsible for filtering these waste from body. Long-term overwork can speed up the impairment of kidneys. Therefore, for kidney patients with proteinuria, they should control the protein intake and try to eat high quality protein, such as lean meat, egg white and fish. High quality protein is mainly made up of essential amino acids, which can be absorbed by the body so as to reduce the burden on the kidneys. How much protein you can consume depends on your remaining kidney function.
Fresh vegetables and fruits
Fresh vegetables and fruits are always packed with various vitamins. Vitamins are very good for health. They can neutralize the free radicals in the body so as to reduce the damage to tissues and boost immune system so as to help you fight against kidney disease. Some of them are high in fiber. Fiber can help you lower blood pressure and lower cholesterol level so as to reduce your risk of heart failure.
There are also some other diet requirement for kidney patients with proteinuria, such as low salt diet and low fat diet, which is helpful for protecting your kidney function.
Though these natural foods are good for proteinuria, they can not replace the treatment. When combining foods and treatment together, you can get rid of proteinuria early. For more information about treatment, please contact online doctor.