Are Chia Seeds Harmful to Kidneys
2014-06-18 07:04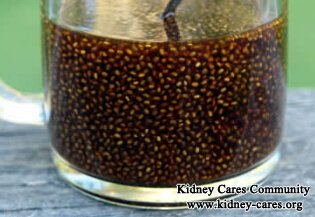 Chia seeds come from the salvia. It is widely acknowledged that china seeds are good for nutrition, for example, they contain 52 nutrient elements, protein, calcium, iron, omega-3 and various antioxidants. Are these nutrients good or harmful to kidneys? In you want to know the answer, the following information may be helpful.
Can you eat chia seeds with kidney disease?
Because of these nutrient contents, more and more people begin to add chia seeds into the diet to prevent bone disease, improve anemia, protect cardiovascular disease, promote gastrointestinal peristalsis, control weight, etc. But for kidney patients, you had better avoid them even though they have these health benefits.
Chia seeds are packed with abundant protein, much higher than milk. But as we all know, plant protein produces more waste than the meat, which increases burden on the kidneys to filter them out of the body. Besides, the phosphorus content and potassium content of chia seeds are also very high. Too much intake of phosphorus can cause itch skin and too much intake of potassium can cause irregular heart beat and weakness.
What can you eat with kidney disease?
For kidney patients, they should eat high quality protein that contains essential amino acid and produces less waste such as lean meat, fish and poultry. If you are vegetarian, egg white is OK. Fresh vegetables and fruits are good for health. They are rich in vitamins and nutrient elements, which can boost immunes system and help you fight against kidney disease.
No matter what food you eat, you should pay attention to the acceptable daily intake. Only in this way can you protect your kidney function well. If you have any question about kidney disease, please feel free to contact online doctor or leave a message. We are glad to help you exclude the difficulty and anxiety.