What Foods Should I Avoid to Lower My Microalbumin Urine
2014-06-12 03:33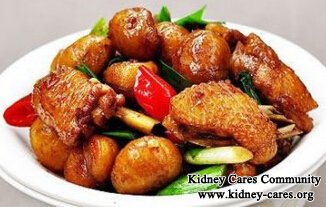 Microalbumin urine is an early sign of kidney damage. It means there is very small levels of a blood protein in your urine. If you pay attention to the your diet and treatment from now on, you can reverse the kidney disease. What foods should I avoid to lower my microalbumin urine?
Avoid too much protein intake
Too much protein intake increases protein leakage, resulting in massive proteinuria. Thus, you should avoid too much protein intake. But protein is an essential substance for body-building, so you should consume proper high quality protein according to your kidney function. Egg white, lean meat and fish are all such protein.
Avoid too much salt intake
Edema around eyes is also an early sign of kidney damage. It is caused by water and sodium retain in your body. Though salt intake has no direct relation with microalbumin urine, salt intake can cause high blood pressure. Under the pressure, more protein leaks into the urine. Therefore, you had better control the intake of salt. Foods such as snacks, cheese and some other processed foods should also be restricted.
Avoid too much sugar intake
Diabetes puts one at an increased risk of developing kidney problems. The early symptom of Diabetic Nephropathy is microalbumin urine. If you have diabetes, you should pay attention to the sugar intake. In order to control your blood sugar level, you can take some foods high in fiber.
The above information is very general. If you would like a detailed one, you can seek help from online doctor. Microalbumin urine can be cured with appropriate treatment and renal-friendly diet. If you do not pay much attention, it may gradually to develops to kidney failure. And then you can not enjoy your life to the full.