Renal Care Recipes For Chronic Kidney Disease Patients
2014-05-24 08:42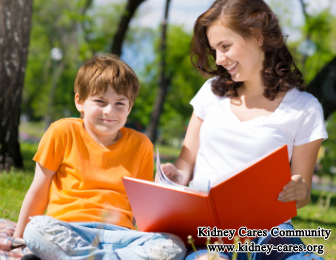 People who have chronic kidney disease (CKD) usually need to follow a restricted diet to help control their medical conditions and delay the progression of kidney disease. This article makes the necessary changes to your diet.
1. Protein for someone with CKD
Protein is an essential part of your diet. Proteins can build and maintain muscle,bone, skin, connective tissue, internal organs and blood. But when kidneys are damaged, more protein than the body needs may put an extra burden on the kidneys and cause kidney function to decline faster. Renal care recipe of protein intake should be moderate or reduced amounts of protein. However, limited protein can cause malnutrition, so people with CKD need to be careful.
2. Fat important for someone with CKD
Fat provides energy, helps produce substances that regulate blood pressure and other heart functions and carries fat-soluble vitamins while too much fat will increase the risk of clogged blood vessels and heart problems. People with CKD are at a high risk of heart attack or stroke. So they should know how dietary fat is good for their heart health.
3. Sodium limitation
Avoid eating ready-to-eat foods such as frozen meals, canned soup, or package vegetables.
Use lower sodium soy sauces as there is a lot of sodium in these soy sauces.
Alternative seasonings such as lemon juice, salt free seasoning mixes and hot pepper sauce can help people reduce their salt intake. People with CKD should not use substitutes that use potassium, because injured kidneys limit the body's ability to get rid of excessive potassium from the blood.
4. Potassium for CKD patients
Proper potassium in the blood is essential. Potassium keeps regular heartbeat and right muscle working. Damaged kidneys allow potassium accumulation in the blood, causing serious heart problems. People with kidney disease may need to avoid fruits and vegetables with high potassium level such as bananas, potatoes, avocados and melons. It does not mean all kidney disease people cannot eat these foods. You should decide whether to eat these or not according to your blood tests. A renal dietitian or our online expert can help people with advanced CKD find ways to limit the amount the potassium they eat.
Renal care recipes are for chronic kidney disease patients. Of course, they may not suit for every individual patient. You should choose proper diet to eat based on your own medical conditions.