Is Virgin Coconut Oil OK To Use With Kidney Disease
2014-05-10 06:58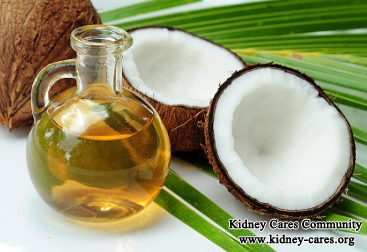 Coconut oil is helpful for those who have kidney disease as it provides relief from kidney problems, heart diseases, high blood pressure, diabetes and bone strength. And the following article we will tell the properties of coconut oil for kidney disease patients.
1. Immunity
One of the factors of kidney disease is low immunity or immune system disorder. In this case, harmful substances will deposit in your blood flow, thus causing inflammatory reaction and kidney inherent cell damage. To avoid this condition, coconut oil is good for the immune system. It strengthen the immune system because it contains antimicrobial lipids, lauric acid, capric acid and caprylic acid.
2. Diabetes
Diabetes is one leading cause of kidney disease. Controlling blood sugar is also helpful for reducing the risk of kidney disease. Coconut oil helps in controlling blood sugar, and improves the secretion of insulin. It also promotes the effective utilization of blood glucose, thus preventing and treating diabetes.
3. Kidneys
Coconut oil helps prevent kidney diseases. Also it helps prevent kidney stones.
4. Heart diseases
Coconut oil is beneficial for the heart because it contains lauric acid which helps in preventing various heart problems like high cholesterol levels and high blood pressure. Moreover, coconut oil does not cause elevated LDL levels and it reduces the incidence of injury and damage to arteries. Therefore, it prevents atherosclerosis.
From the above we can see, coconut oil is good for kidney disease patients. However, how much you can eat should be carefully monitored and it is wise to start with a small amount. Or you can consult our online renal experts for a proper amount.