What Is A Good High Fiber Diet, But Low In Sodium
2014-04-19 07:39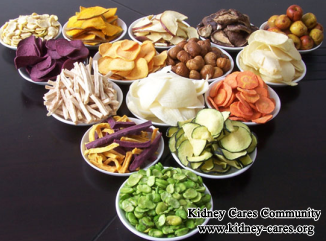 With kidney problem, there are lots of things that should be taken care of such as having a regular life style, keep a good mood and have a strict diet.
As for high fiber and low sodium foods, here is my suggestion, and hope it helps:
1. Limit the salt intake
In order to protect the kidneys and reduce the workload, salt intake should be less than 7 grams every day.
2. High quality protein food
Kidney disease patients should consume high quality foods such as fish, chicken, milk, egg white, etc. Limit the plant protei as they are not easy to be absorbed, such as bean curd, soy-bean milk and soy products.
3. High calcium and low phosphorus intake
High calcium foods are also high phosphorus such as animal organs, ribs, and shrimp skin and so on.
4. Cut off stimulating foods
Patients with kidney disease should forbid stimulating foods such as mustard, onion, ginger, garlic, chili. Also avoid strong tea, and green tea.
5. Water intake control
You know drinking too much water will gain too much burden to the kidneys. Just drink some water to supply the lost water is OK. In addition, you also need to pay attention to the water content of the foods.
6. Limit fat intake
The proposal with oliver oil and peanut oil cooking is a good choice.
7. Vitamin supplements
It can maintain the metabolic balance of human body. You can eat more more vegetables and fruits such as apples, pears, cucumber, tomatoes, etc. However, when eating fruits and vegetables, you should avoid high potassium foods.
Of course, it does not suit for every kidney disease patients due to individualized medical condition. In this case, as for your own specific condition, you can leave us a message to kidneycares@hotmail.com and even attach your medical reports to it.