Are Amino Acids Good For Kidney Disease
2014-03-21 13:36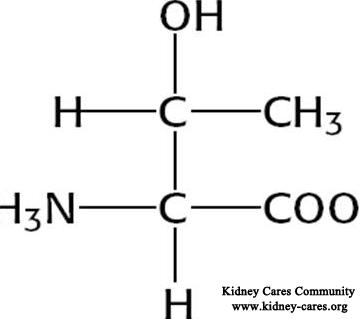 Are amino acids good for kidney disease patients? Amino acids are nitrogenous compounds which are used as energy source and building blocks for proteins. It is thought to be a good therapy for kidney disease patients. How does amino acids do that?
Amino acids and protein
Amino acid is the structural units of protein. Protein is formed by linking amino acid together. And the protein we eat is digested and broken down into amino acids, which our body uses to build its proteins. These proteins have many functions like the formation of connective and muscle tissues, producing enzymes to promote chemical reactions and producing larger substances needed for life such as hormone insulin or the hemoglobin in red blood cells. With protein digestion, amino acids will go into blood stream and are carried to other parts of the body in which they are absorbed and used as needed. Also people may eat more protein than body needs. In this case, excess amino acids are removed as wastes. One of important methods of removal is by the kidneys and out in the urine.
Amino acid and the kidney
If there are more amino acid needing removing, the kidneys have to work harder. Therefore, for people with kidney disease, it means an acceleration of their kidney disease. So they may think stoping eating protein, they are saving and protecting their kidneys, right? It is wrong. Because if you do not eat protein, you will experience malnutrition and then more illness would occur. What we can do is to eat enough protein to maintain health, but to minimize the excess amino acids. Excess amino acids will burden your kidneys but no amino acids will also cause may signs or symptoms like fatigue, lack of energy and sleep problems and depression and anxiety. From this aspect, it is vital for kidney disease patients to consume enough amino acids. And make sure to minimize the excess amino acid and spare the kidneys.
Right amount of amino acids are good for kidney disease patients. Besides, different person has different conditions, so you should tell your conditions to your doctor to make sure it good for you.