Is Fish Oil Good for Kidney Disease
2014-03-14 17:34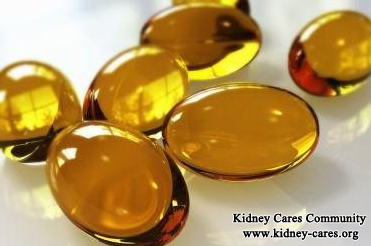 Is fish oil good for kidney disease? The answer is yes. Fish oil has many good effects on patients with kidney disease. Lots of complications can be caused by kidney disease, and fish oil can alleviate these complications very effectively. Now please see the below:
1. High blood pressure
High blood pressure is a very common complication of kidney disease. Omega-3 fatty acids in fish oil can contribute to dilate blood vessels, which does good to lowering high blood pressure.
2. Heart problems
Fish oil has the benefit of decreasing the risk of heart disease. heart problems are more likely to cause death for patients with kidney disease, so they can eat fish oil to alleviate heart disease.
3. Osteoporosis
Fish oil can enhance density of bones, and make bone healthy. Patients with kidney disease are easy to have bone problems because of imbalance of calcium and phosphorus. Thus, patients with kidney disease can have more intake of fish oil to strengthen bones, and eating fish oil with calcium can get better effects on treating bone problems.
4. Atherosclerosis
Research indicates that fish oil is beneficial to alleviate atherosclerosis.
5. Alleviate proteinuria
Fish oil can decline protein in the urine, because fish oil can help digest protein more effectively. Proteinuria is a common symptoms of kidney disease, and is very harmful for patients with kidney disease.
6. Kidney function
Fish oil are rich in vitamin A and D, which can supply enough nutrients for kidney. Thus, kidney damage can be repaired by these nutrients, helping recover kidney function.
From the above, we can know that fish oil is really beneficial to patients with kidney disease. As a consequent, patients with kidney disease can have some fish oil in daily life. However, they should keep it in a proper amount and can't eat too much.