Several Beverages For Kidney Disease Patients
2013-08-12 10:47
The research shows that kidney disease is the ninth-leading cause of death. Once they go wrong, your whole body will be affected and many symptoms occur. To keep your kidney healthy, you should maintain a healthy body weight, keep your blood pressure under control, and consume a diet which is rich in antioxidants. In addition, in your daily life, you should also pay much attention to beverages and drink some beverages which are good for your kidneys. Well, the following introduces several beverages for you and hopes they are helpful for you.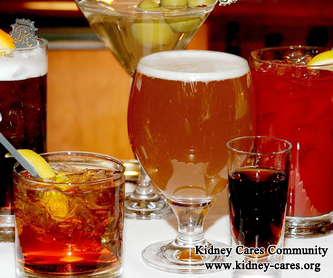 1. Red wine
Red wine has many healthy benefits for kidney disease patients, including
& Red wine for improving your appetite
Kidney disease patients usually have poor appetite. In this case, they drink some red wine which can improve their appetite to some degree, and that is because the bright color, crystal clear and Tannins microstrip astringency stimulates their appetite. In addition, red wine will also make them excitement and relax their mind.
& Red wine for diuresis
The potassium sulphate and potassium oxide of some wine is high which has the function of diuresis. Under this condition, diuresis works to control edema and keeps balance of acid-base in your body.
2. Fruit juices
Fruit juices, especially cranberry, pomegranate and blueberry, have the ability of enhancing your kidneys and also supplying some nutrients. Please remember drink hydrated juices which help prevent kidney stones.
3. Green tea
Green tea is a popular beverage and loved by many people that can reduce the rate of suffering from kidney stone. The research reports that kidney stone affects nearly 5 percent of the world population. Green tea prevents the formation of crystals that finally form the kidney stone.
4. Water
Water is one of the best drinks available for your body. Drinking proper water and exercising regularly has a natural cleansing effect. According to a clinical research, drinking water on a regular basis can even prevent the formation of kidney stones.
Several beverages contribute to not only losing weight but also being good for your kidneys. However, you should know you should drink these beverages properly. Otherwise, they can be counter-productive and aggravate your kidney disease. For your security, before drinking any beverage, you had better consult your doctor or consult our online doctor directly.