What Does 40% Kidney Function Mean
2014-07-06 03:57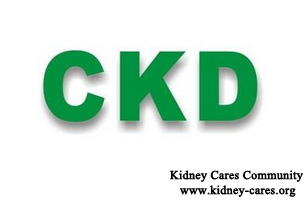 Today when I opened my email kidneycares@hotmail.com, a message is there and it says: My daughter was diagnosed with 40% kidney function. I want to find out what it mean. Here is the reply for the email.
What does 40% kidney function mean?
100% kidney function means kidneys are healthy and they can work as well as they should. However, for 40% kidney function, it means more than a half of kidney function has been impaired. Kidney is an important organ that helps to keep electrolyte balance, regulate blood pressure, cleanse blood and produce urine. When more than a half of kidney function is impaired for some reasons, electrolyte disturbance, elevation of blood pressure, buildup of toxins, and changes in urine will appear. Also, with the decline of kidney function, these conditions become more and more serious.
Besides, we can also have a general estimation about the severity of kidney problem. For people who only has 40% kidney function, his illness is usually in stage 3, which means he is suffering from CKD stage 3.
What to do when only 40% kidney function is left?
For an individual who only has 40% kidney function, what he needs do is to:
1. Find out root cause of impairment of kidney function.
2. Take right treatment to improve kidney condition as soon as possible.
3. Get all the symptoms like high blood pressure and proteinuria under control.
4. Have a kidney-friendly diet plan.
5. No smoking and no drinking.
6. Go to bed regularly and avoid staying up at night.
7. Keep being optimistic and in good mood.
8. Avoid cold and infection
For patients with only 40% kidney function, if he can do as above, his kidney function will be imrpved well. However, if he fails to get improvement of kidney function, there must do it the wrong way.