Routine Urine Test If Kidney Is Failed
2014-05-04 08:55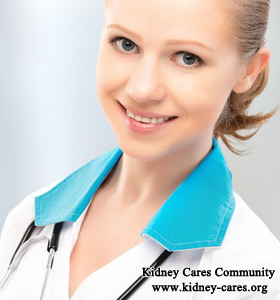 For patients with kidney failure, routine urine test is very needed in daily life. Protein in urine, blood in urine and frequent urination can occur very commonly if kidney is failed. Here we will introduce routine urine test in detail, hoping useful for you.
Urine changes can be a important sign of kidney problems. Thus, routine urine test can be very helpful to confirm disease conditions.
Especially for patients with kidney disease, urine test is needed very necessarily.
Now see how to read report of urine test.
In general, urine test contains the below indicators:
PH
White blood cells
Protein in urine
Blood in urine
Sugar in urine
Urine color
Urea in urine
These are the leading index which is in urine test.
PH means that how is the acid-base in body. Normal PH is from 4.6 to 8.0. If over this value, it means that low acid in body, causing nausea and vomiting. In turn, if lower than this, it means that high acid leve occur, and acidosis, chronic glomerulonephritis, diabetes can appear very commonly.
Urea in urine is usually less than 16, and if over 16, something wrong may be wrong.
Proteinuria and blood in urine mostly indicate that glomerular filtration membrane is impaired largely.
The more white blood cells, the worse disease is. In general, if it is more than 5, urinary tract infection can occur very commonly.
Sugar in urine can describe that diabetes and acromegaly mostly.
Besides, bilirubin and ketone are also tested very commonly in urine test, which can help diagnose disease conditions.
If you want to know more about kidney disease or urine test, please contact us any time, we are very pleased to help you solve problems.