Does Lithium Have A Direct Effect On Kidney Function
2015-08-15 07:45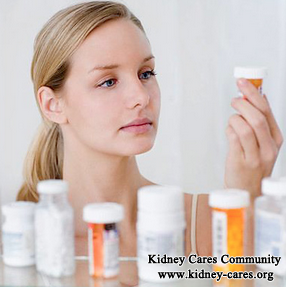 "Does lithium have a direct effect on kidney function?". This is one question asked by some people who doubt that if their kidney disease is caused by lithium. In this article I will introduce the relation between lithium and kidneys.
The most common effect that lithium has on the kidneys is to impair the ability to make a concentrated urine. A person who takes lithium tends to produce larger than normal amount dilute urine. In this condition, the person has to drink more water in order to keep up with the water lost through the kidneys. This effect of lithium does not damage the kidneys directly, but does cause more urination, more thirst, and more fluid intake than normal.
Carefully-monitored use of lithium usually does not cause damage to the kidneys. However, there is a risk of kidney damage, especially:
1. When lithium has been used for a number of years
2. When there is a high blood lithium level
3. or when lithium use is combined with other conditions that may cause kidney function decline, including: diabetes, smoking, high cholesterol, medications like ACE inhibitors or NSAIDS, family history of kidney disease.
What are side effects of lithium?
If you take lithium too much, you may suffer from some common side effects including:
Nausea
Vomiting
Diarrhea
Confusion
Muscle weakness
Blurred vision
Ringing in the ears
In summary, induced kidney damage is the length of time that a person has been taking lithium, especially if it is more than 10 years. This damage is very slowly progressive and generally mild. To be safe, you should consult your doctor before taking lithium.