Bad Habits Can Lead To Kidney Disease
2015-01-21 10:03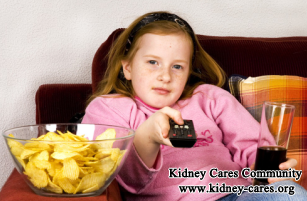 What are bad habits that could lead to kidney failure? A gradual damage to your kidneys can often go unnoticed for a long time. Sometimes, common habits can cause kidney damage and when the problems are finally discovered, it can be too late.
The following conditions can be linked with kidney disease:
1. abuse medications that could damage your kidneys
In recent years, clinical researches found that overdose of Chinese herbs like birthwor root, herba aristolochiae and caulis aristolochiae manshuriensis and western medicines like painkillers, indometacin, paracetamol and aspirin can all cause a damage to the kidneys.
2. drink strong tea after drinking alcohol
Some people think that drink strong tea after drinking alcohol can dispel the effects of the alcohol. Actually it does not dispel the effects of the alcohol and it will harm the kidneys. Theophylline can affect kidneys and perform diuresis. At this time, ethyl alcohol that has not be decomposed will be excreted from the kidneys. Kidneys will get great stimulation of ethyl alcohol so that they will be damaged.
3. drink high acidic beverage excessively
The body itself can regulate and maintain acid-based balance. Soft drinks and sports beverages are both high acidic beverage. After drinking them, there will be obvious changes of acid-base. Kidney is the important organ which can regulate the acid-based level of human body. If you drink soft drinks and sport drinks for a long time, it will put a burden on your kidneys and increase the risk of kidney damage.
4. high salty food intake
If you eat high salt foods, it will elevate blood pressure and then blood in the kidneys can not flow normally. In this case, kidney disease can be caused.
5. not drinking enough water
Our kidneys need to get properly hydrated to perform their functions. If we do not drink enough, the toxins can start accumulating in the blood, so there is not enough fluid to drain them through the kidneys. The research suggests that drinking at least 12 glasses of water per day. An easy way to see if you are drinking enough is to check the color of your urine.
6. not emptying your bladder early
When nature calls, you should listen. Retaining urine in your bladder is a bad idea. If done on regular basis, it can increase the urine pressure in your kidneys and lead to renal failure or incontinence.
The above are 6 common habits that can damage your kidneys. Of course, other habits can also lead to kidney disease. Due to limited space here, we cannot list all of them here. If you want to know more information about kidney disease, you can leave a message below or consult our online doctor directly.
Our Treatment Effect
High creatinine level is dangerous to a kidney patient
Move the mouse to enlarge the picture
If you also want to reduce your high creatinine level, please look at this patient's report. When he was just hospitalized in our hospital on Dec 11, 2018,
His creatinine:1028umol/L,
urea: 39.7mmol/L
UA : 513umol/L
After a period of our treatment,
his creatinine:331umol/L, urea:16.1mmol/L
UA :325umol/L on Jan 5, 2019.
His condition was getting better and better. You can also get better.
For a CKD patient, you can choose Chinese medicine treatments to control your condition. your creatinine level can be reduced radically, symptoms can be alleviated and more importantly, your renal function will be improved. In this way, you can stay away from end stage kidney disease and avoid dialysis.