Who Are At Increased Risk For Chronic Kidney Disease
2014-11-17 08:02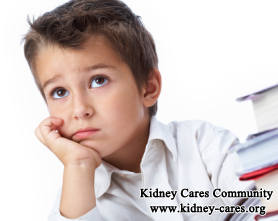 Nowadays more and more people are suffering from chronic kidney disease (CKD). And some people are more likely to have CKD if they have some medical conditions. Well, how do you know whether you are at increased risk for CKD?
1. How do you know?
Your doctor should check to see if you have any risk factors for chronic kidney disease. These include diabetes, high blood pressure, a family history of chronic kidney disease and older age.
2. What should you do?
You should visit your doctor and get tested. Your checkup should include:
Check your blood pressure
Have a test for protein in your urine
Protein is an important building block in your body. Any filtered protein is normally reabsorbed and kept in your body. When your kidneys are damaged, protein will leak into urine. There are different tests to find protein in your urine. If you have two positive tests over several weeks, it is said that you have persistent protein in your urine. It is a sign of chronic kidney disease.
Test for creatinine
Creatinine test is an important indicator of kidney function. Your kidneys normally remove creatinine from your blood. When your kidneys are damaged, your blood creatinine may build up to a high level. The blood creatinine level is used to estimate your glomerular filtration rate, or GFR. Your GFR tells how much kidney function you have.
3. What happens if you have chronic kidney disease?
When you have kidney disease, you may have the following complications:
Feel more tired
Have less energy
Have trouble thinking clearly
Loss of appetite
Have trouble sleeping
Have dry, itchy skin
Muscle cramp at night
Swelling in feet and ankles
Puffiness around your eyes, especially in the morning
Frequent urination especially at night
Here is the basic of kidney disease and if you need to more information, you can email to kidneycares@hotmail.com or chat with our online doctor directly.