Causes And Several Dietary Tips For Kidney Dysfunction
2014-10-27 13:53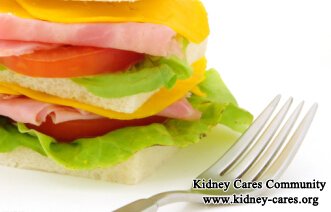 At present, the incidence rate is becoming higher. There are many causes of kidney dysfunction. Once a person is diagnosed with kidney dysfunction, he or she should accept active treatment so as to get rid of the entanglement of the disease earlier. The following will give you a detailed introduction of causes of kidney dysfunction.
1. Chronic glomerulonephritis
IgA Nephropathy, mesgangiocapillary glomerulonephritis, focal segmental glomerulonephritis and mesangial proliferative glomerulonephritis.
2. Metabolic abnormality causes kidney damage.
Such as diabetic nephropathy, gouty nephropathy and amyloidosis kidney disease, etc.
3. Vascular nephropathy
High blood pressure, renovascular hypertension, renal arteriolar sclerosis
4. Genetic kidney disease
Polycystic kidney disease (PKD) and alport syndrome
5. Infected kidney disease
Chronic pyelonephritis and renal tuberculosis
6. Systemic disease
Lupus nephritis (LN), vasculitis kidney damage and multiple myeloma
7. Toxic nephrosis
Analgesic kidney disease and heavy metal nephropathy
8. Obstructive nephropathy
Ureteral obstruction, reflux nephropathy and urinary stones
The above are all possible causes of kidney dysfunction. Once a person is diagnosed with kidney disease, he or she should follow a proper diet:
*Limit protein intake
Patients who have not undergone dialysis should restrict protein intake because kidneys cannot expel the wastes generated by protein metabolism. However, if dialysis is required, dialysis will cause protein loss. In this condition, patients should listen to their doctor's suggestion and maintain their body need.
*Low sodium intake
If kidney dysfunction patients have too much sodium intake, it will lead to water-sodium retention. Then it may cause cardiorespiratory failure and worsen kidney failure. Never use of low-sodium salt because low-sodium salt contains rich potassium ion.
*Restrict potassium
Potassium accumulation in the body will lead to muscle weakness and even irregular heartbeat as well as heart failure.
*Control phosphorus intake
High phosphorus level in the body will lead to the loss of calcium. Therefore, doctor will use some medications to help control phosphorus level to prevent osteoporosis.
*Fluid intake
If excessive fluid in the body cannot be drained from the body, swelling or cardiopulmonary failure will occur.
Causes and dietary suggestion are provided for you. If you want to learn more information about kidney disease, you can talk with our online expert directly or leave us a message below.