What Are Best Foods For Diabetes To Control Blood Sugar
2015-02-13 01:54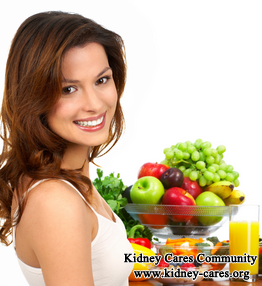 A healthy food choice and keeping track of your eating habits can help you manage your blood sugar. A high level of blood sugar can damage your organs such as the eyes, kidney and the heart. So what are best foods to control blood sugar?
The following foods are good for patients to manage their blood sugar level:
1. high fiber foods
Fiber is divided into two types including soluble and insoluble. The soluble fiber is absorbed in water and forms a gel-like substance in the digestive tract. This inhibits the intestines from absorbing sugar and starch. This indicates that a high fiber diet reduces the risk of type 2 diabetes and lowers insulin and blood sugar levels. This also reduces the risk of kidney disease.
2. cinnamon
Using cinnamon to season a high-carbohydrate food lessens its impact on your blood sugar levels. Adding cinnamon to food high in carbohydrates lowers the rate of gastric emptying. This significantly lessens the rise of the blood sugar levels after a high carbohydrate meal. A paper shows that daily consumption of 1 to 6 grams of cinnamon reduces blood sugar levels and reduces the risk of type 2 diabetes.
3. nuts
A daily intake of 2 ounces of mixed nuts improves blood sugar and lowers bad cholesterol levels. What's more, nuts are ideal for increasing vegetable oil and protein intake in the diet of patients with type 2 diabetes.
Diabetes is the most common cause of kidney failure. So it is very important for diabetes patients to manage their blood sugar levels. Diet is one of the most important treatments in managing diabetes and kidney disease. If you want to learn more diet information on diabetes, you can leave a message to kidneycares@hotmail.com or consult our online doctor directly.