Diet Suggestions for Kidney Stone Patients
2016-08-11 03:14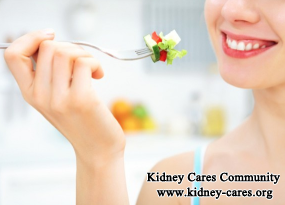 Kidney stone is a common kidney disease for people, in most cases, it is not severe and cause no symptoms, so most of the patients would not pay attention. However, if kidney stones cant be discharged effectively, it can get enlarged and cause kidney damage, which can even lead to kidney failure. In this article, we will introduce the diet suggestions for kidney stone patients, which can be beneficial for their disease.
1. Avoid foods high in oxalate
About 80% of the kidney stones belong to oxalate stones, so patients need to limit the foods high in oxalate, such as beans, celery, chocolate, grapes, green peppers, parsley, strawberry, and so on.
2. Take foods high in vitamin A
Vitamin A is good in supporting the health of urethral intimal, and it can avoid the relapse of kidney stones. So patients are suggested to take more foods high in vitamin A, such as carrots, pumpkin, beef liver, cantaloupe, apricots, broccoli, etc. But patients need to take proper amount of vitamin A by asking advice from their doctors.
3. Pay attention about the protein intake
The formation of kidney stones have great relationships with protein intake, because the protein intake can make urine producing uric acid, calcium and phosphorus, which can cause the formation of kidney stones, so patients need to limit the protein intake from daily diet.
4. Take watermelon
Taking watermelon can increase urine output, which is good in discharging kidney stones out, but patients need to take it alone to clear their body environment.
5. Avoid too much vitamin D
Too much vitamin D intake can cause the accumulation of calcium in body, which can increase the risks of getting kidney stones. So patients need to avoid too much vitamins D intake.
Above are some of the diet suggestions for kidney stone patients. Once they get some severe symptoms due to kidney stones, they need to take medical treatment to remove the stones out, which can avoid kidney damage and protect the kidneys. If you want to learn more details of the treatment in Shijiazhuang Kidney Disease Hospital for kidney stones, you can send e-mail to kidneycares@hotmail.com, or you can also leave a message below.