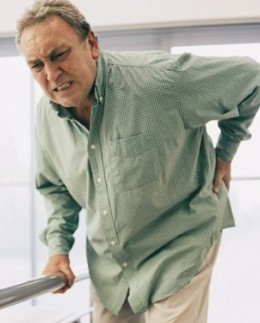 Back pain is the most excruciating symptom of kidney stone and it can radiates from the flank to the groin or to the genital area and inner thigh. Sometimes, kidney stone pain is too drastic to bear and under such a condition, patients need to take some actions to manage. Well than, how to deal with kidney stone pain at all?
1. Take pain-killer
Pain-killer indeed shows great effects in remitting kidney stone pain, so patients can take some anodyne to deal with kidney stone pain temporarily.
Although pain-killer is helpful for us to feel better, it can not be taken as a major treatment. We all know that we feel just because these stones stay in our body and can not be discharged effectively. Therefore, if we want to stop kidney stone pain completely, we must pass these stones effectively. Pain-killer can only be adopted as a fabian policy.
2. Have a hot bath or shower
Having a hot bath or shower can help sooth kidney stone pain. This is not a medical treatment, but it really help us to find a relief.
3. Drinking lots of fluids
Sometimes, we feel pain just because we are discharging kidney stones. At that time, if we drink much more water, kidney stone will be excreted more smoothly and also our pain will be remitted effectively at the same time.
4. Chinese medicine
Kidney stone can be divided into different types. For some people, kidney stones are formed quickly in their body because of some medical conditions and for these patients, they can adopt Chinese medicines which have been proven to be effective in both discharging kidney stone and preventing the formation of kidney stone.
Kidney stone pain is extreme hard to bear sometimes, but proper management can help to reduce our sufferings. The above are the several methods that deal with kidney stone pain and hope they are helpful for you.