What Should I Take For Kidney Stone Pain
2015-02-10 16:40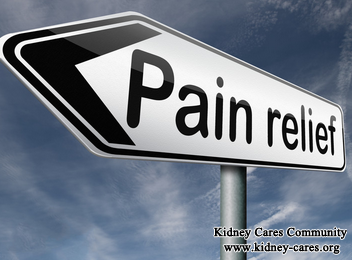 How do you take away the pain from kidney stone? You may have a kidney stone if you have pain while urinating and feel a sharp pain in your back or lower abdomen. The pain may last for a short or long time. You may have nausea and vomiting with the pain. Well, how to take away the pain from kidney stone?
1. medications
Over-the-counter pain relievers such as aspirin, Tylenol, Advil usually are not effective for severe pain caused by kidney stones.
Oral analgesics such as acetaminophen/codeine, Tylenol with codeine, propoxyphene HCL may be prescribed to minimize moderate pain associated with stones.
2. natural remedies
Fish oil contains essential fatty acids that block the action of inflammatory chemicals therefore blocking the occurrence of pain.
Oliver oil contains a natural chemical oleocanthal that acts like ibuprofen, an anti-pain medication as well as non-steroidal anti-inflammatory drugs.
Curcumin, a potent natural painkiller found in turmeric, blocks inflammatory chemicals.
White willow bark inhibits pain by blocking pain receptors.
Brisk walking can shaken the stones that would make them flushed with urine easily. Massage therapy is also helpful.
Watermelon is a useful natural remedy for kidney stones and pain associated with it. It is effective when eaten by itself so that it passes through your system quickly.
If you need to know more information, you can email to kidneycares@hotmail.com or consult our online doctor directly.