Can Proteinuria Occur Due To Kidney Stone
2015-08-26 09:32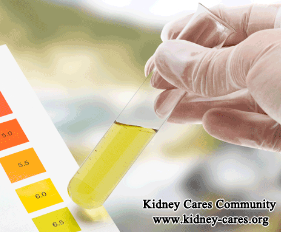 Can proteinuria occur due to kidney stone? For this question, the answer is yes. Proteinuria can be caused by kidney stone.
Usually protein in urine or proteinuria is considered as a warning sign of kidney disease. Proteinuria occurs when the filter unit of the kidney of glomerulus is damaged. Kidney stones can cause kidney damage in two primary ways. One is untreated obstructing stone can eventually cause atrophy in a kidney, causing a dilated, thinned out kidney with minimal function. The other is infection related stones can lead to chronic urinary tract infections that cause damage slowly through inflammation and scarring of the kidney tissue.
How to remove proteinuria caused by kidney stone?
1. First is to manage the kidney stone.
Generally speaking, stones of 5mm should focus on observation or conservative treatment. The stone will grow again in ten years if it cannot be managed well. Thus, the better way is Traditional Chinese Medicine (TCM). When the stone is 7mm to 8mm or even bigger, patients have to take operation to remove the stone.
2. Second is to repair injured kidney lesions.
Proteinuria indicates damage on the glomerular membrane basement. In this condition, Micro-Chinese Medicine Osmotherapy is recommended, which has a great effect on repairing the damaged glomerular membrane basement and reducing protein in the urine and at least eliminating protein in urine. With the help of osmosis device, the active ingredients can come to kidney lesion directly. Through dilating blood vessels, preventing inflammation and coagulation, degrading extracellular matrix, damaged glomerular membrane basement can be repaired gradually. In this way, proteinuria can be treated effectively.
If you have any question, you can leave us a message below or consult our online doctor directly.